Cowlab 3: package managers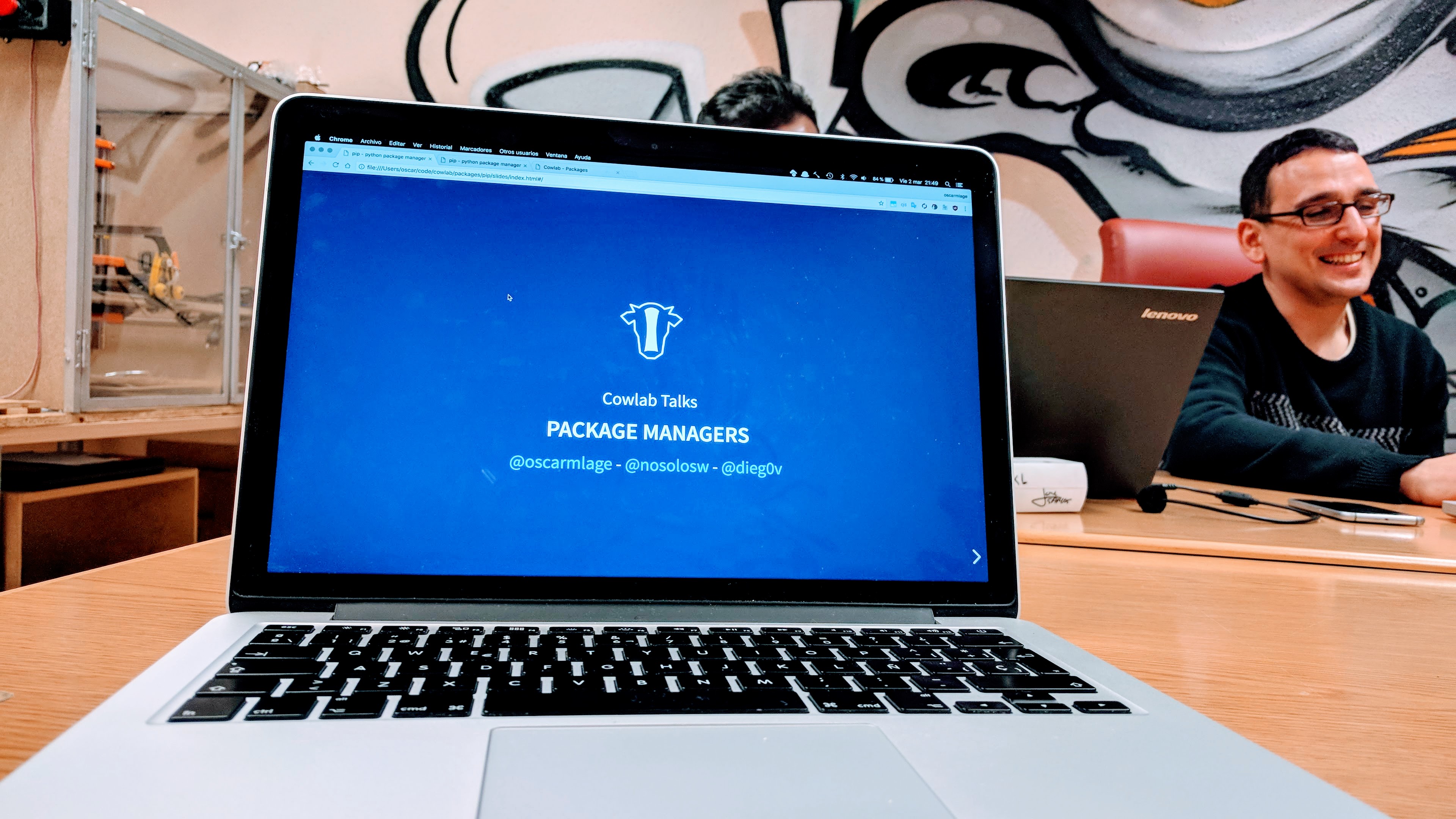 Yesterday night we had the 3rd meeting of our "cowlab". Cowlab is a movement we started here in Lugo to keep in touch and organize some kind of events related with technology: it is a dynamic community with ideas inspired by the Open Source philosophy.
In this third edition three of us had agreed to make a talk about package managers in some of the most popular programming languages. Andrés did the Javascript part talking about npm, Diego the PHP part with composer and I defended Python with pip.
I would like to thank Andrés and Diego for the great stuff they created and all the fun we had during the preparation. Thanks to the attendants and a special mention to makers.lugo because they let us borrow the place to make this happen.
We have managed to publish all the stuff (slides, projects and some other surprise) in the official cowlab repo. Feel free to use, share or distribute whatever you want there.
And, of course, I can not close this post without the photos.
Thank you so much, see you at cowlab #4!.