EspressoSprint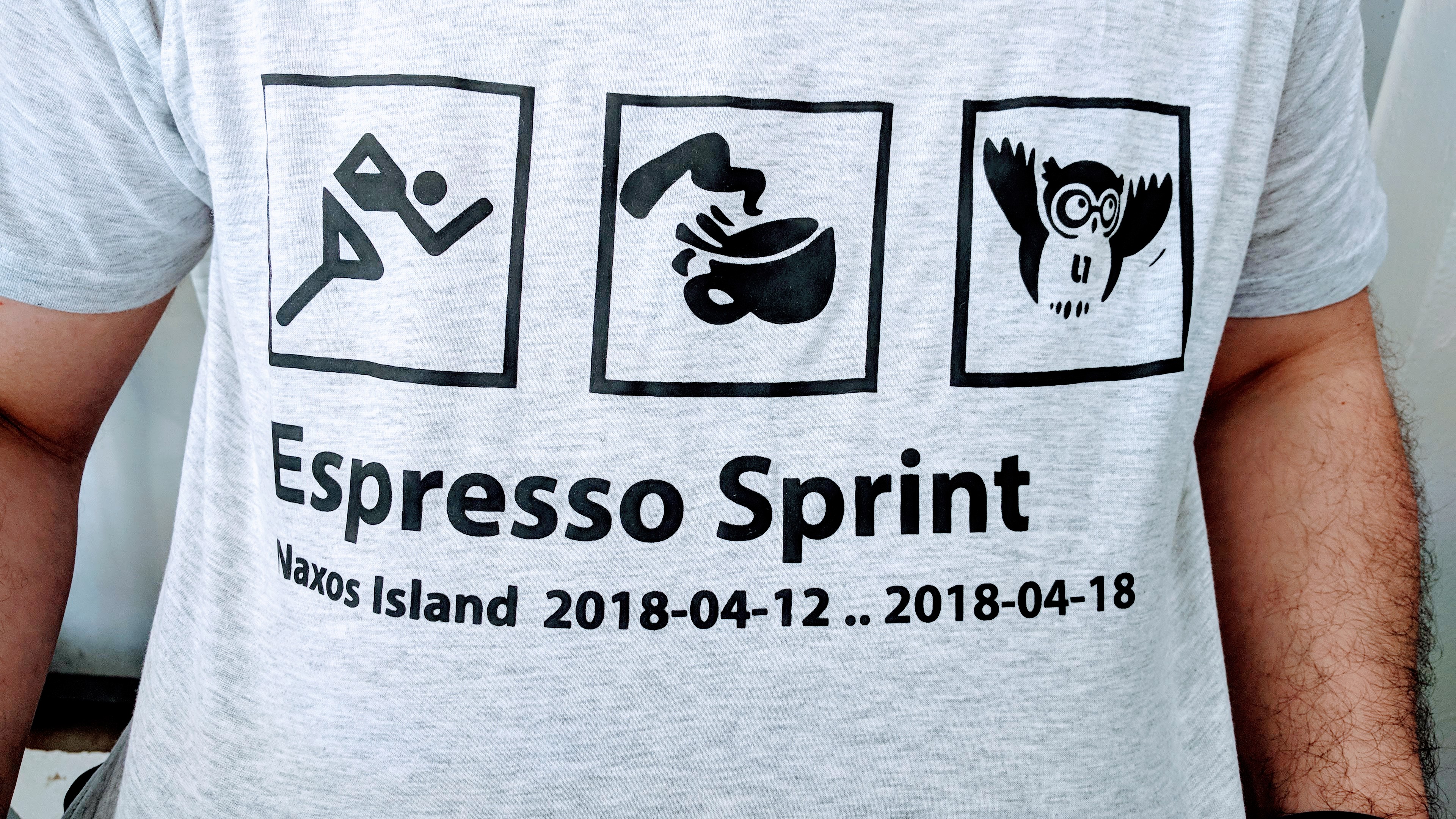 Espresso is coffee brewed by expressing or forcing out a small amount of nearly boiling water under pressure. One of the main aspects of the Espresso is its fast preparation and more concentrated flavor and texture. This is much the same what happened these last days: less time, more f(un|ood).
As I told you some other times, a "sprint" is a period of time to work all the members of the team together, have meetings, have fun and - in the end - improve the skills and the organization of the project. It usually happens twice in a year, as the half of the team is in Greece and the other half in Spain we try to keep the tradition of make one sprint in each of the countries.
Last OctoSprint was in Lugo so this time we had to move to Naxos. After took some flights and boats (and deal with much other kind of inconveniences), the EspressoSprint happened from 12th to 19th of April.
This time we've stayed in a lovely hotel in Agios Prokopios, Pigasos Studios, only a minute's walk from the beach and even other one from the place that was the base camp of our headquarters those days: Del Mar Café. For me it was definitely a big success to be near the sea because I love so much that views (I'm already surrounded by mountains the rest of the year).
The pictures say everything but I would like to remark the fun, the food, the amazing company, and the couple of swings I was able to do (firsts of the season). Thank you guys for organizing such a really wonderful sprint. The bar is really high thinking in the future ones.