FlowerPower Sprint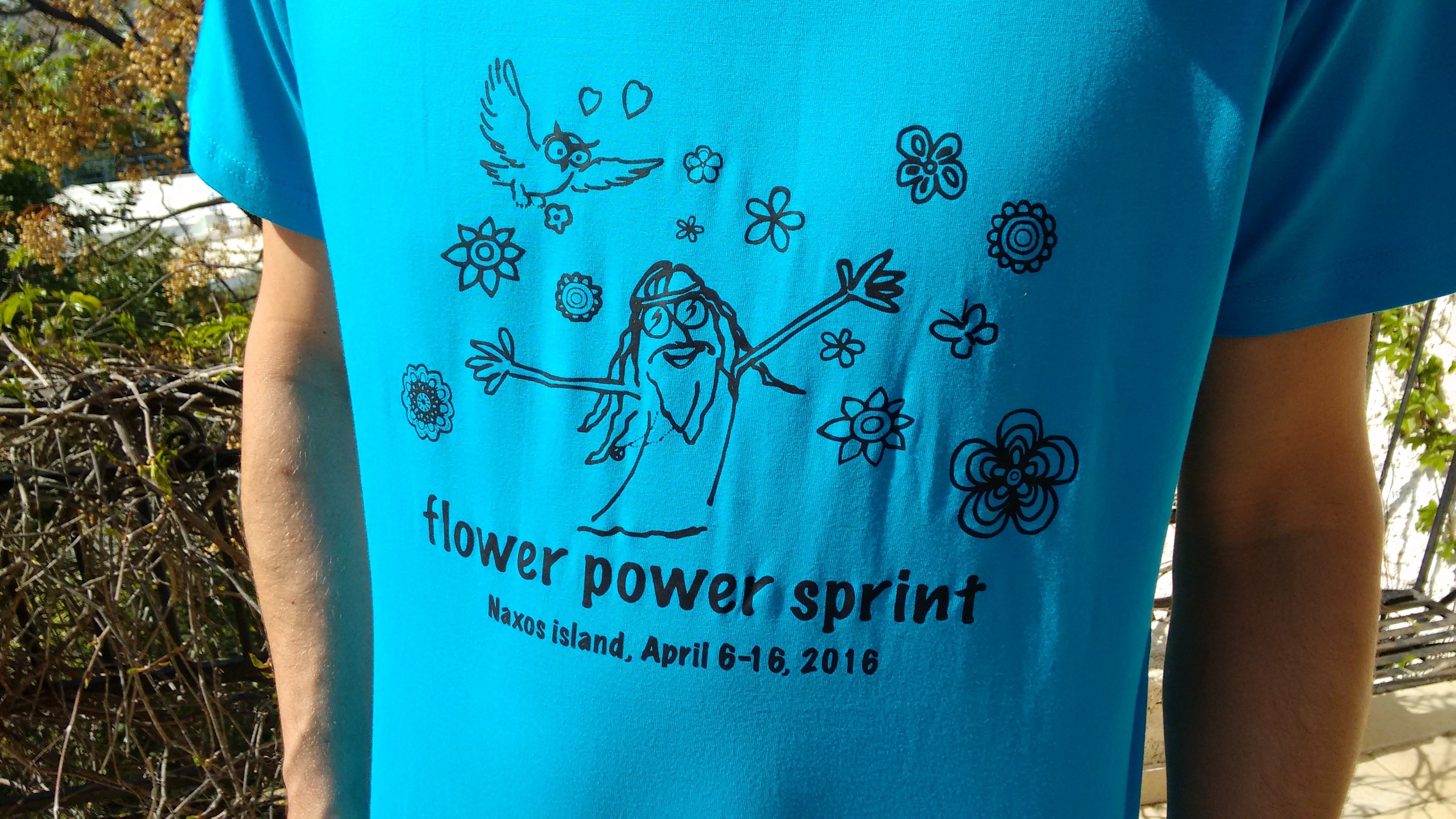 In the project I'm working on we have a kind of "unwritten rule" in which - about twice a year - all the team must work together for some days, that's what we call "sprint". This time it was on Naxos, the largest of the Cyclades island group in the Aegean.
Trips were fine, I don't like to take planes but... pills did the job. After the flights we stayed one night at Pano's house in Athens, taking advantage of that we arranged a meeting with other guys related in a way with the project and had a really nice dinner. The next day, early in the morning, we spent 5 hours by boat to reach the island, we took with us - on the boat - a couple of motorbikes to move around the island.
Sascha and Rika were waiting for us, and after have lunch, reach the rental house and organize rooms and baggages... the sprint started. I could write thousands of words describing it day by day, but I'm sure I'm not able to describe all the feelings with words, so I think images are perfectly fine here to show how it was.
After this awesome experience I can only thank to Panos, Sascha and Rika for being best hosts ever... and to Borja of course to suffer my fears in first person ;).
The sprint was totally satisfactory - at least for me -, we've had lots of fun, lots of food, we finally met Grigori in person and lots of talks and work done. It's a really nice experience. The worst part are the goodbyes, difficult to handle such a distance between these friends and the day by day, I'm looking forward the next one. Can't wait.